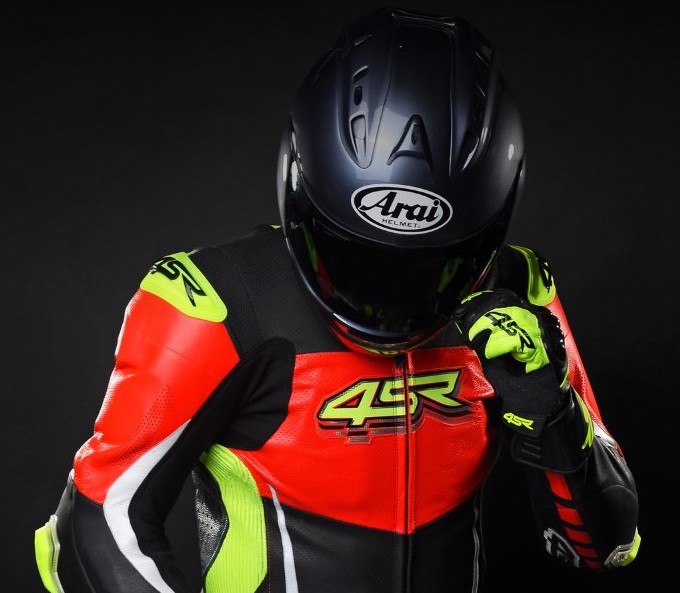 MotoAmerica, North America's premier motorcycle road racing series, is thrilled to announce motorcycle clothing company 4SR USA Inc. as an official partner of the 2021 MotoAmerica Series.
Founded in 2007 in the Czech Republic, 4SR is well established in the European markets, including supporting riders in British Superbike, World Superbike and MotoGP. In 2018, 4SR USA began exclusively importing to the United States and has worked to establish itself as a worldwide clothing brand of all things motorcycle. From full racing suits to biker jeans, gloves, leather pants, back protectors, and accessories, 4SR has just about everything for the casual motorcyclist, track day rider and serious racer.
"We are pumped to have 4SR come on board this year as a MotoAmerica partner," said Lance Bryson, MotoAmerica's Senior Sponsorship Manager. "These guys have a serious catalog of motorcycle clothing and it's impossible to not be impressed with their passion for the sport. They are going to be a great partner for MotoAmerica, and we look forward to their first season with us."
4SR offers a full line of racing leathers from racing suits, to replica suits, to custom leathers, 39 different jackets for both men and women, 13 different styles of riding pants, and so much more. 4SR's leathers are also compatible with most airbag systems.
"4SR USA is excited to bring superior protective products to the MotoAmerica paddock as well as supporting racing events across the country," said Jerry Nickell, President 4SR USA. "At 4SR 'We Play Fair' with the same technology built into our products for the pro racer or the everyday rider."
For more information on 4SR USA, visit www.4srusa.com.