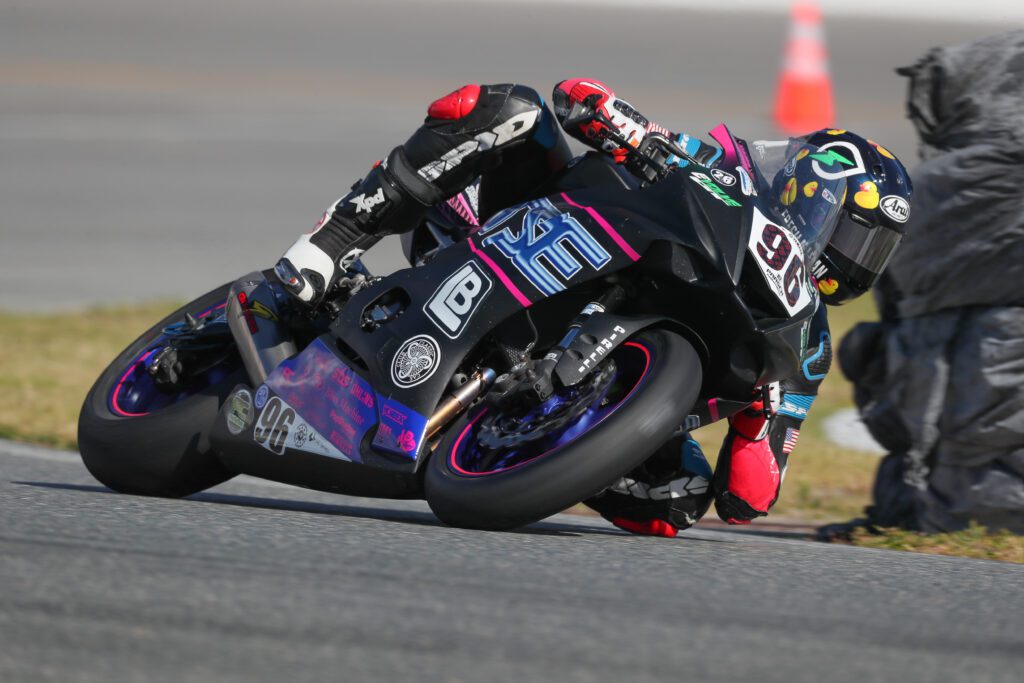 With the news that MotoAmerica is headed to Daytona International Speedway in March of 2022 for the Daytona 200, we decided the perfect way to build excitement for the event would be to start digging through the history books and memory banks. Since Paul Carruthers is literally as old as the Speedway itself and covered almost 30 Daytona 200s as a journalist while working at Cycle News, it was a no-brainer that it would be him who would take on the task of trying to recall the good and the bad. And since we are the home of the AMA Superbike Series, we figured we'd have him start his look back with the 1985 Daytona 200 – the first of the 200s to feature Superbikes – and go from there. With the 2019 Daytona 200 cancelled due to COVID-19, this week we conclude our look back with the 2021 Daytona 200. And Daytona here we come for the 80th running of the event next week.
2021
Winner: Brandon Paasch. Yamaha YZF-R6
There was a youth movement in the Daytona 200 when the likes of Josh Herrin, Joey Pascarella and Cameron Beaubier won the race in 2010, 2012 and 2013, respectively. Then, just as quickly, "old" guys like Danny Eslick and Michael Barnes captured victories. Last year, that reversed again with another youth movement as 19-year-old Brandon Paasch beat 18-year-old Sean Dylan Kelly to take victory in the 79th running of the iconic race.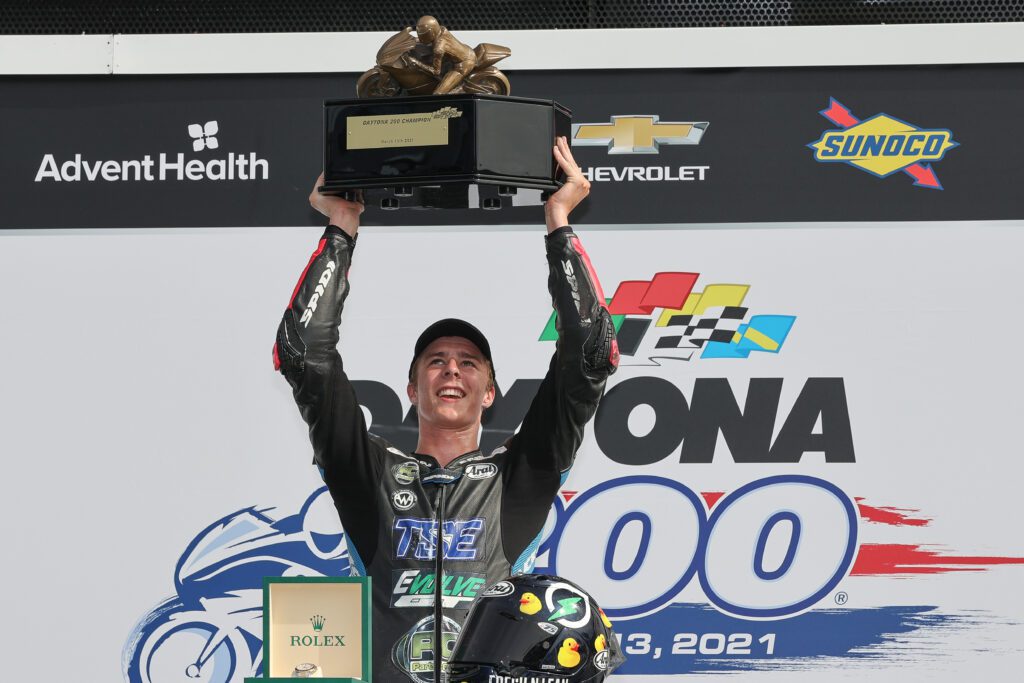 The Turning Point: The race came down to the bitter end with a breathaking slipstream pass by Paasch on Kelly with Paasch stealing the victory right at the finish line. The margin of victory: .031 of a second.
"I have been dreaming of that pass since 2019," said Paasch, who had finished fifth in the 2019 race. "For me to see it coming to fruition, it's kind of crazy. Somehow, we pulled it off. I kept digging and my hope was to run him down. It was kind of surreal for me at the end to cross the finish line first. It just doesn't feel real right now."
Newsworthy: It was Sean Dylan Kelly who was dominant in qualifying and most of the race, with the Floridian earning pole position and leading the most laps. "Getting passed today right at the finish line after 200 miles is tough," Kelly said. "It's hard for it to sink in, but at the end of the day we did our best and we did everything we could. We led a lot of laps today. Hopefully, I will get another opportunity to run the 200 and fight for that Rolex."
Kelly finished second in the 2019 Daytona 200, losing out to Kyle Wyman by just .213 of a second.
Third place in last year's Daytona 200 went to Tyler O'Hara with 2016 race winner Michael Barnes finishing fourth. Four-time Daytona 200 winner Danny Eslick finished fifth.