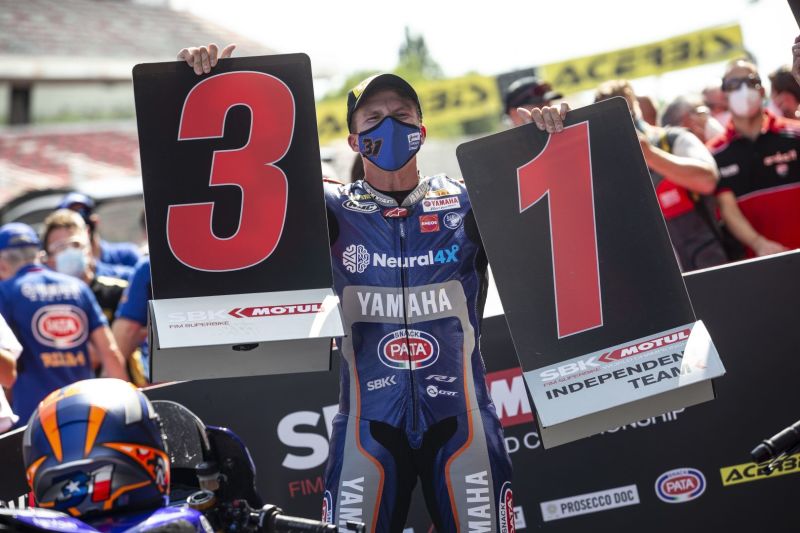 Like the majority of those in the MotoAmerica paddock at Barber Motorsports Park, Cameron Beaubier was monitoring Garrett Gerloff's progress throughout the weekend in the World Superbike race from Catalunya. And like the rest of the paddock, Beaubier was impressed and happy for his former teammate when the Texan earned his first podium on the GRT Yamaha.
"I've been watching practice all weekend," Beaubier said after winning his second HONOS Superbike race at Barber. "I saw that he had really good pace on race tires. They were really on in the practices. Also, in Superpole he was up in the top three before they put the Superpole tire on. I don't know what happened then, but that made life harder on him. He rode incredible. I was just glued to my phone this morning watching that thing. It just made my heart happy to see him standing up on the podium with that American flag above his head. I want to be there with him someday. Hats off to him. Just really happy for him."
Gerloff ended up third in the race after making a pass for second on PATA Yamaha's Michael van der Mark on the final lap but losing the spot a few corners later when he outbroke himself, allowing van der Mark to re-pass. Still, it was the first World Superbike podium for an American since the late Nicky Hayden in 2016.