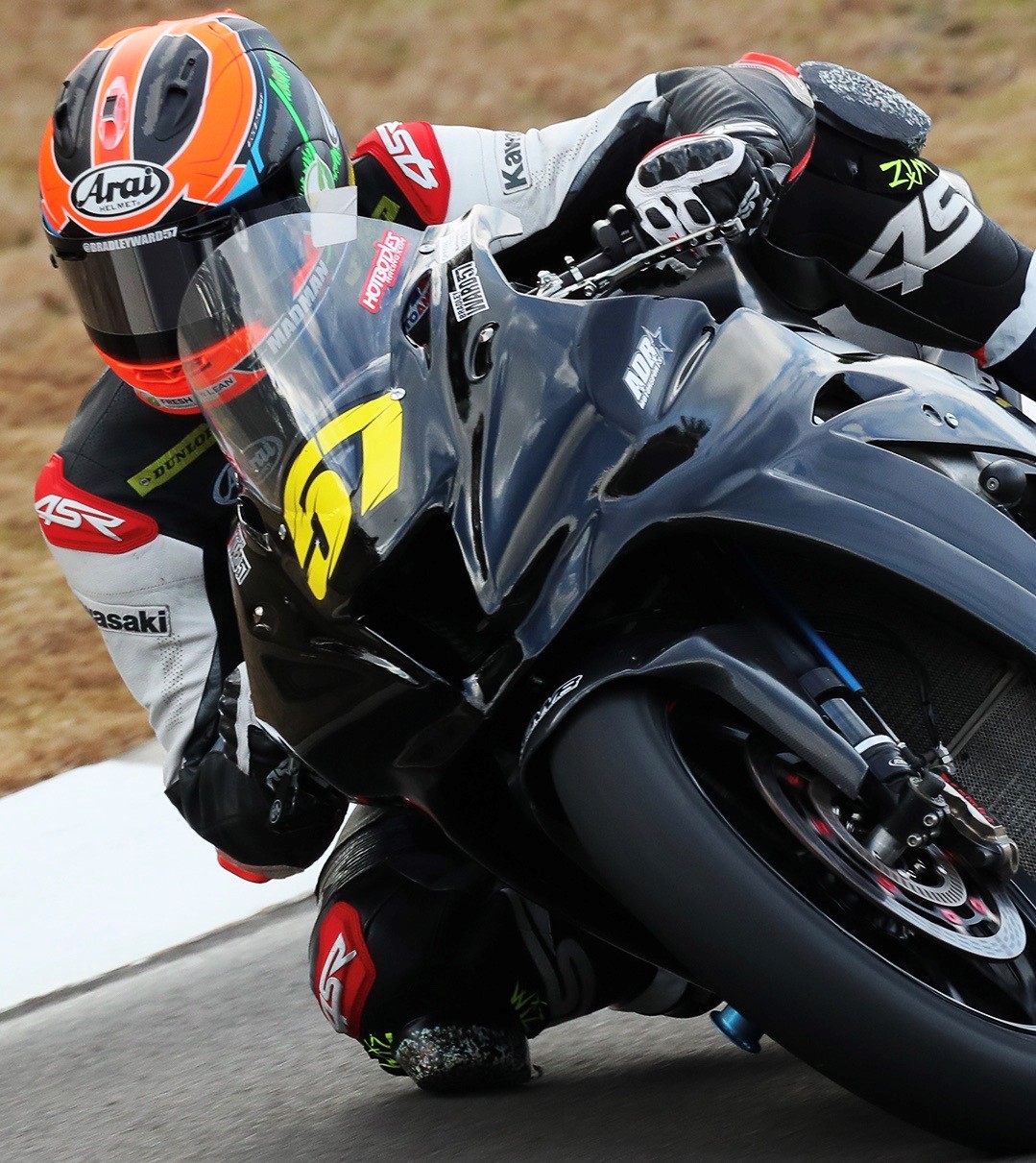 The following is from Bradley Ward…
After a successful season in Stock 1000 last year, Brit Bradley Ward is gearing up for a maiden season is MotoAmerica Superbike when racing finally gets underway.
The current Coronavirus pandemic has put a temporary hold on racing around the globe, but Bradley is doing all he can to remain fit and focused for round one, whenever and wherever that may be.
In addition, he has recently launched a new interactive website and is more active across his social media channels. He encourages fans to engage with him. You can visit his new, fun social page within his website at https://bradleywardracing.com/social/
Prior to Coronavirus affecting virtually the whole planet, Ward was able to complete several tests aboard his Kawasaki and has this to report:
"I had my first Superbike outing at Chuckwalla a few weeks ago. I settled in pretty much straight away, using Dave (Anthony's) setup. We made a few changes, like the seat unit, and after a few sessions, I felt really good. I was going as quick as I had on the Stock 1000 bike and that was just on a track day. I then did a club race at Chuckwalla where I went really well. Made three or four holeshots against a lot of the MotoAmerica guys. I finished with three second places.
"As far as the MotoAmerica test goes, it was pretty poor conditions for both days. I never really got any full wet or dry track time as it was pretty mixed. The first day gave me the chance to do some proper wet weather riding, which was good as I haven't ridden a lot in the rain. There were no major issues. I'm lucky enough to have the K-Tech Suspension guys running out of my truck this year, so I have the technicians on hand, which is great. As the year progresses, it should really help having them so close.
"On the second day of the test, it wasn't dry enough for slicks or wet enough for wets, so everybody just sat around waiting. It got to lunch time, and we had started to pack up, as Dave was going to be racing at Daytona, and then the sun came out, so we lost a bit of time. It would have been nice to spin some dry laps, but it is what it is. Looking ahead to MotoAmerica round one, obviously right now the message is for everyone to follow the guidelines and stay safe but, when we do get the green light, I am really confident. I have no expectations for what my second year will be. I am a lot more comfortable on the bike and am going into it open-minded. I can't wait to get going but, until we are back in the paddock, stay safe everyone and I will see you all soon."