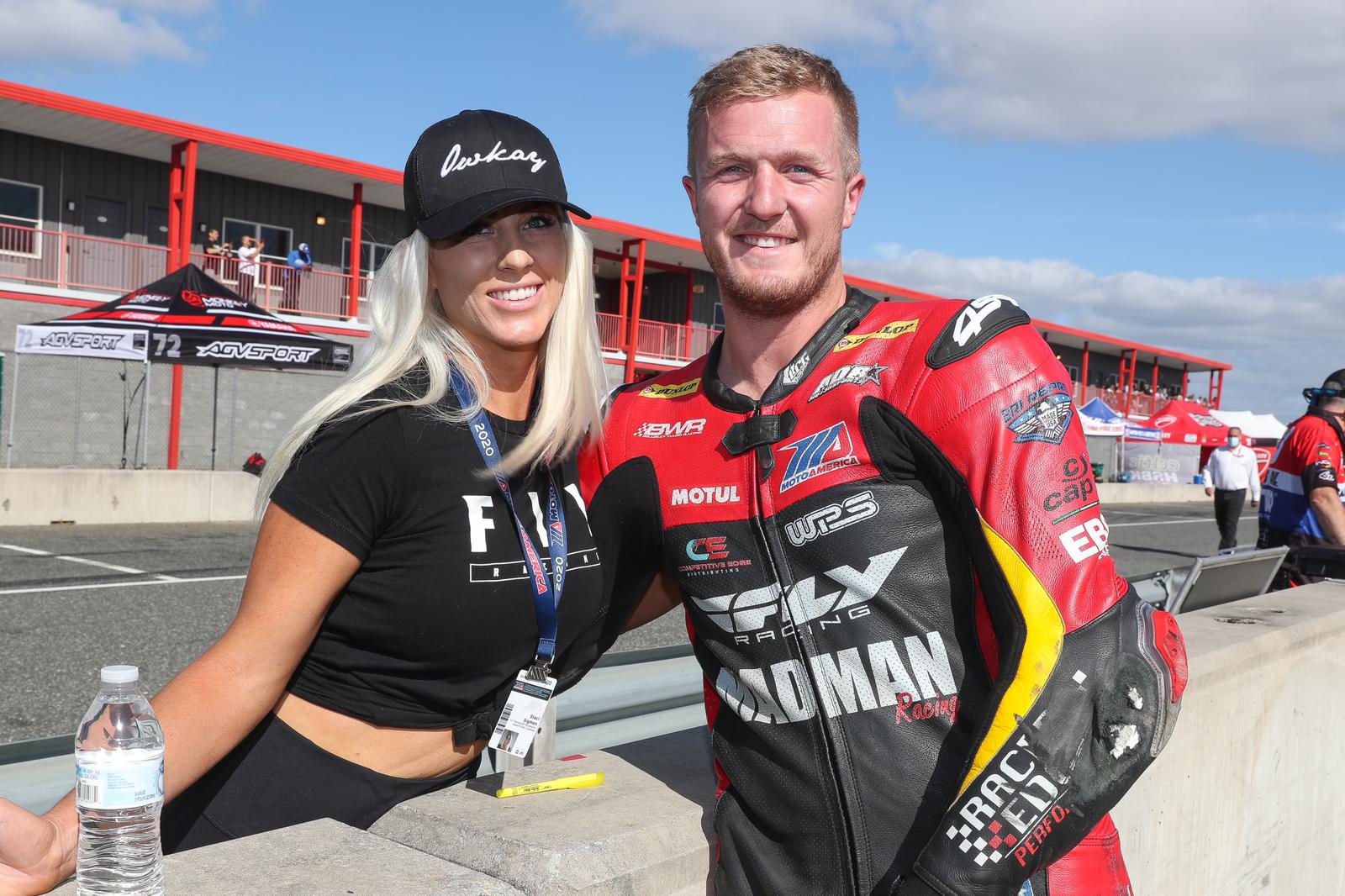 The following is from Bradley Ward Racing…
While most MotoAmerica regulars are gearing up for a racing return in the not-too-distant future, Britain's Bradley Ward is still on the road to recovery but is hopeful of being back on track at some point during 2021.
Ward, who shot to prominence in the Superstock 1000 series in 2019, was equally impressive on his Superbike debut last season before disaster struck and an injury following an early-season incident ruled him out of contention.
The prognosis for Ward is good, and he is now up and about and back behind the wheel of his race transporter which is being used by Muc-Off Honda in the 2021 Supercross series.
Bradley is pleased to provide his supporters and the fans of MotoAmerica with an update on the injury, together with his plans for the year ahead, which whether he races or not, will see him back in the paddock with FLY Street Racing/ADR Motorsports.
Bradley Ward: "I have been really busy the last few weeks and my schedule is only going to get busier. I am on the road driving my truck for a team within the Supercross series who have stickered it up in their livery. It's been great and really given me something to focus on. It's not easy, I am still struggling on my feet a little bit but I am building up the muscles in my legs and slowly but surely making progress so I can't complain really. My wrist is probably 75% there, I have a lot of the mobility back but it's still quite weak. My leg is pretty free from pain and I have a way to go to build muscle after all the tears to my hamstring and quads. My leg was broken quite badly, and it still swells after a couple of hours of being up and about. I have another scan in a couple of weeks so we will see what they say. I am desperate to be back on the grid, but I will have to see what they say. As far as plans go, I have organized and agreed with Dave (Anthony), that as soon as I am fit and able, I will be back on the bike so I will keep focused on the recovery and in the meantime make sure all the parts and everything that's needed are organized. Regardless of whether I am ready to race when the season starts, I will still be in the paddock playing a big part of my ADR team, potentially driving the truck, and doing everything I can to keep my sponsors happy – they have been amazing. Don't get me wrong I want to be back on the Superbike grid more than anything, but I won't rush it. I would like to say a massive thanks to everyone at MotoAmerica for all their support over the last months, and for standing by my side for when I am ready to get back on track in the series. As I said, I am a bit wiser than I was in the past and so I won't come back too soon to risk further injury or to just ride around at less than 80% but I will be back!"