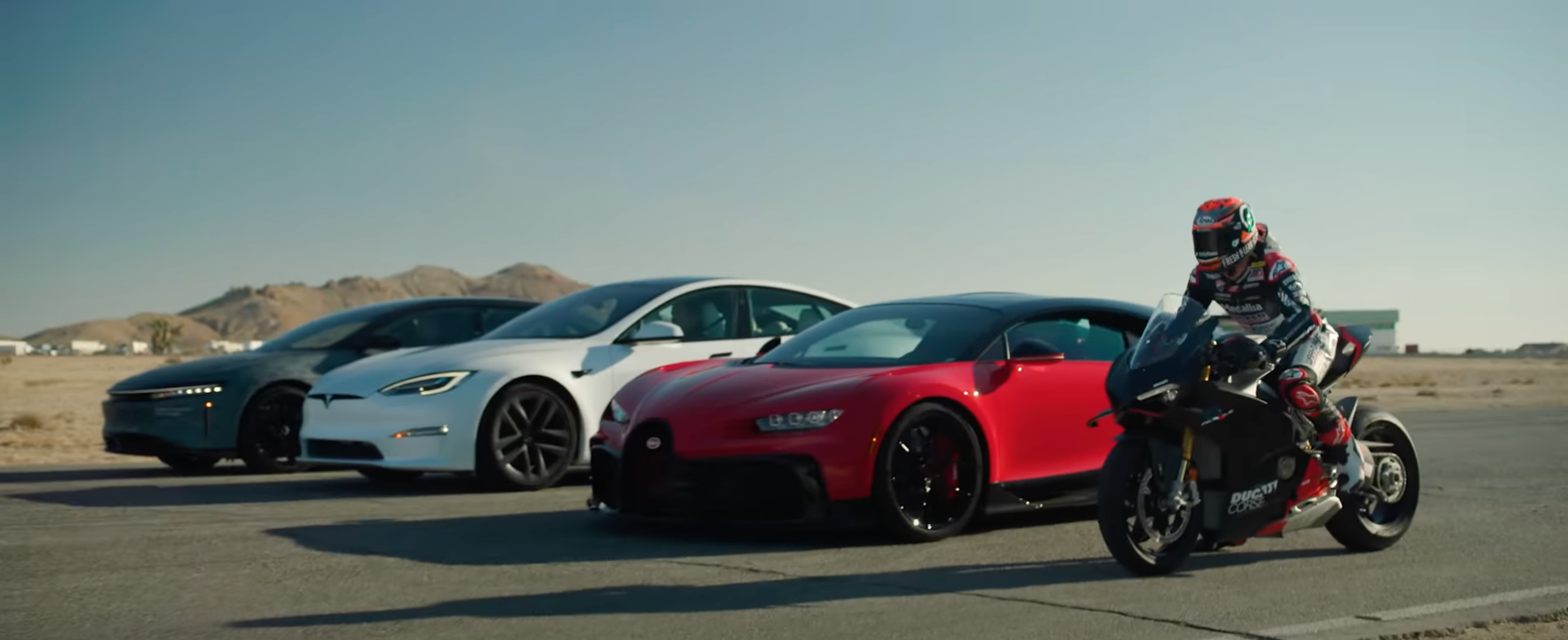 When last we saw 2022 MotoAmerica Supersport Champion Josh Herrin–well, prior to yesterday's announcement by Ducati North America that he will be racing a Ducati Panigale V4 R in the 2023 MotoAmerica Medallia Superbike Championship–he was drag-racing, and winning, a grudge match between himself behind the clip-ons of a Ducati Panigale V4 SP2 and SCCA Hall of Fame race car driver Randy Pobst behind the wheel of a Chevrolet C8 Corvette Z06, which is the world's-fastest, naturally aspirated, mid-engine, rear-wheel-drive car.
It was really no contest. Herrin launched the bike off the start line and handily smoked the 'Vette in the quarter-mile contest. And, as is The Herrin Way, he ran the distance mostly just on the rear wheel.
Done and dusted? Not quite. Hagerty's Jason Camissa then challenged Herrin, once again aboard his Panigale V4 SP2, to drag-race a Lucid Air Sapphire, which just so happens to be the world's quickest-accelerating production car. It's a 1200+ horsepower, triple-motor, all-electric vehicle that quite easily beat the Bugatti Chiron Pur Sport, which is the world's quickest-accelerating gasoline-engine-powered production car.
Could Josh Herrin on a Superbike win a quarter-mile drag race against Randy Pobst in the fastest production automobile on planet Earth?
Watch this video and find out: