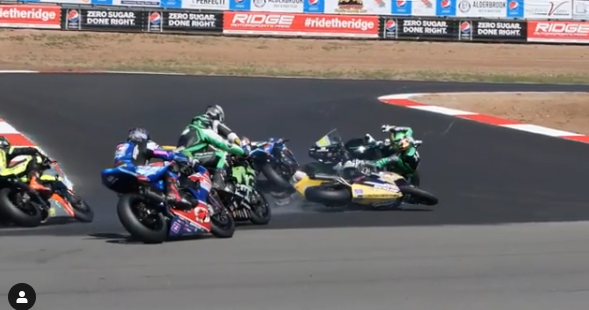 Altus Motorsports rider Jaret Nassaney was assessed two penalty points for "riding in an irresponsible manner, causing contact and a subsequent crash of yourself or another rider" for the incident in turn one at Ridge Motorsports Park in Supersport race one on Sunday, August 30.

The incident took both Nassaney and championship points leader Richie Escalante out of the race.
This is the first career sanction for Nassaney, who has raced with MotoAmerica since 2015.
If a rider receives four penalty points in a 365-day period, he/she will start the next race from the back of the grid, seven penalty points result in a pit-lane start, and ten penalty points translate to a ban for the following race.