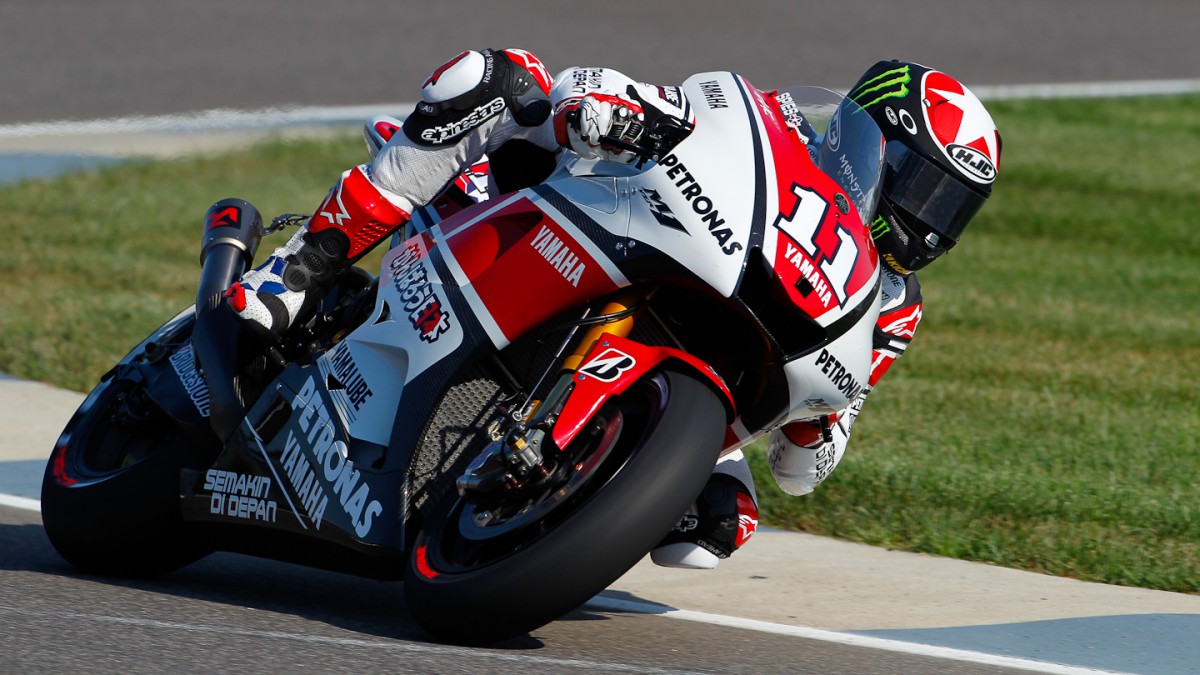 With 10 left-hand turns and 6 right-handers, the 2.621-mile Indianapolis Motor Speedway road course fits neatly inside the famous 2.5-mile oval.
MotoAmerica's one and only previous visit to Indy occurred in August 2015 and, in order to familiarize our fans with the layout of the road course, we asked three-time AMA Superbike Champion, 2009 World Superbike Champ, and MotoGP race winner Ben Spies to give us a quick rundown on how to go fast around the circuit.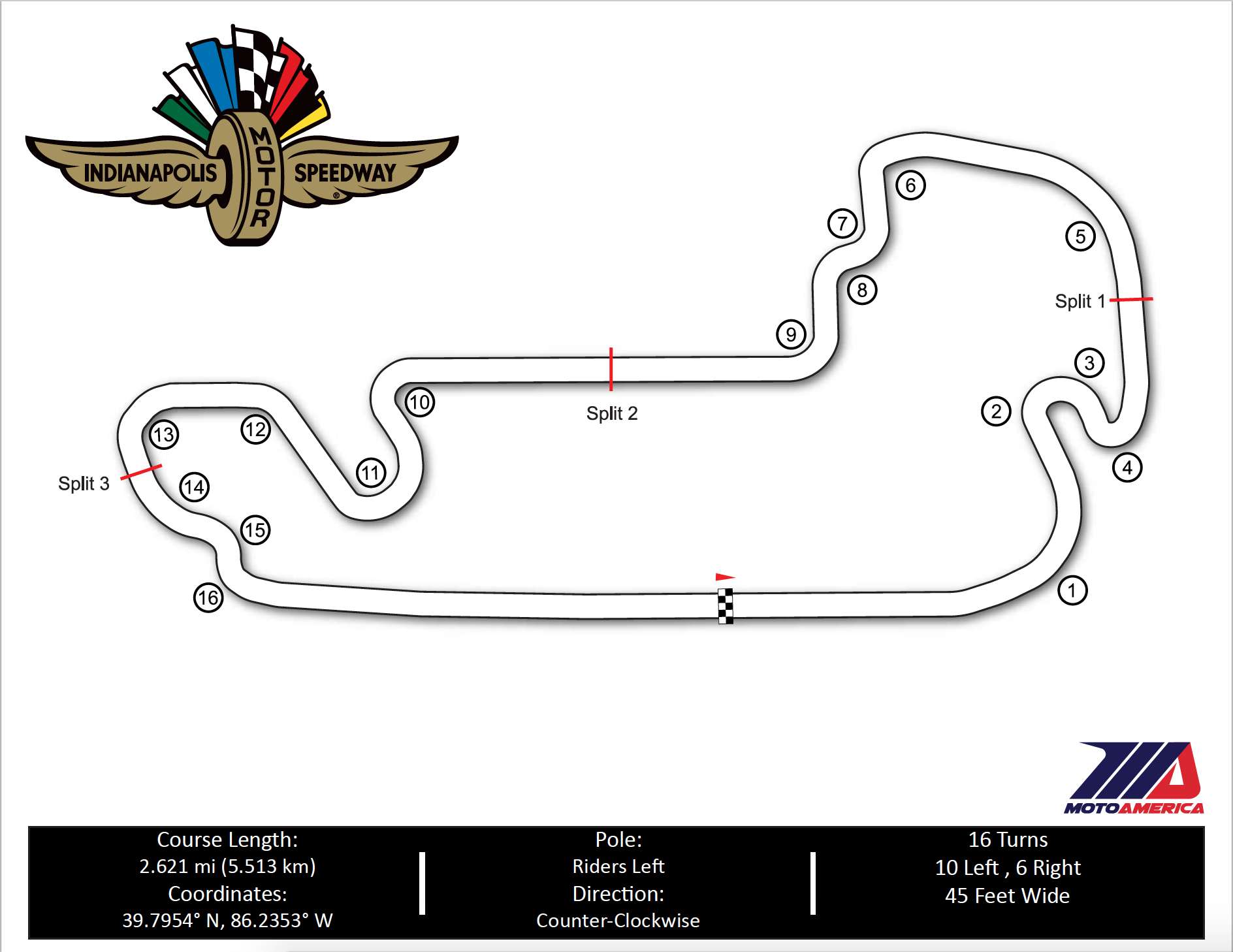 What Spies said in 2015 is still valuable today, so here again are his thoughts:
Indy was a good track for me. The layout is really flat, so you have to be comfortable with the bike moving around. Turn one is key. You can run it in there deep and carry more corner speed than you think. Most slow corners are point and shoot, but turns two, three, and four are attached to each other, so that section flows well. Turn five is straightforward. You get the bike turned in, and you're back on the throttle, pretty much tapped out. The next series of corners is my favorite, and it's where I made the most time. If you don't rush it, you can get the timing just right. If you overshoot the first right by 2 meters, though, you'll lose two-tenths of a second. That right-left-right is one of the most important parts of the track. Getting off the back straightaway is fairly clear-cut, but the next right-hander has a weird double/triple apex. The better you can get off that corner, the less you need to bake the tire before you reach the spot that matters the most: the long left. There's not much grip there, and after about six laps, your tire is so hot it's just spinning. It's a fun corner for the riders, but you have to conserve the tire for the whole race. Passing is really difficult in the last three corners. It's another one of those sections you don't want to rush because your exit onto the front straightaway will suffer. You just have to take your time.
To purchase tickets for all MotoAmerica events, click HERE
For information on how to watch the MotoAmerica Series, click HERE
For the full 2020 MotoAmerica Series schedule, click HERE