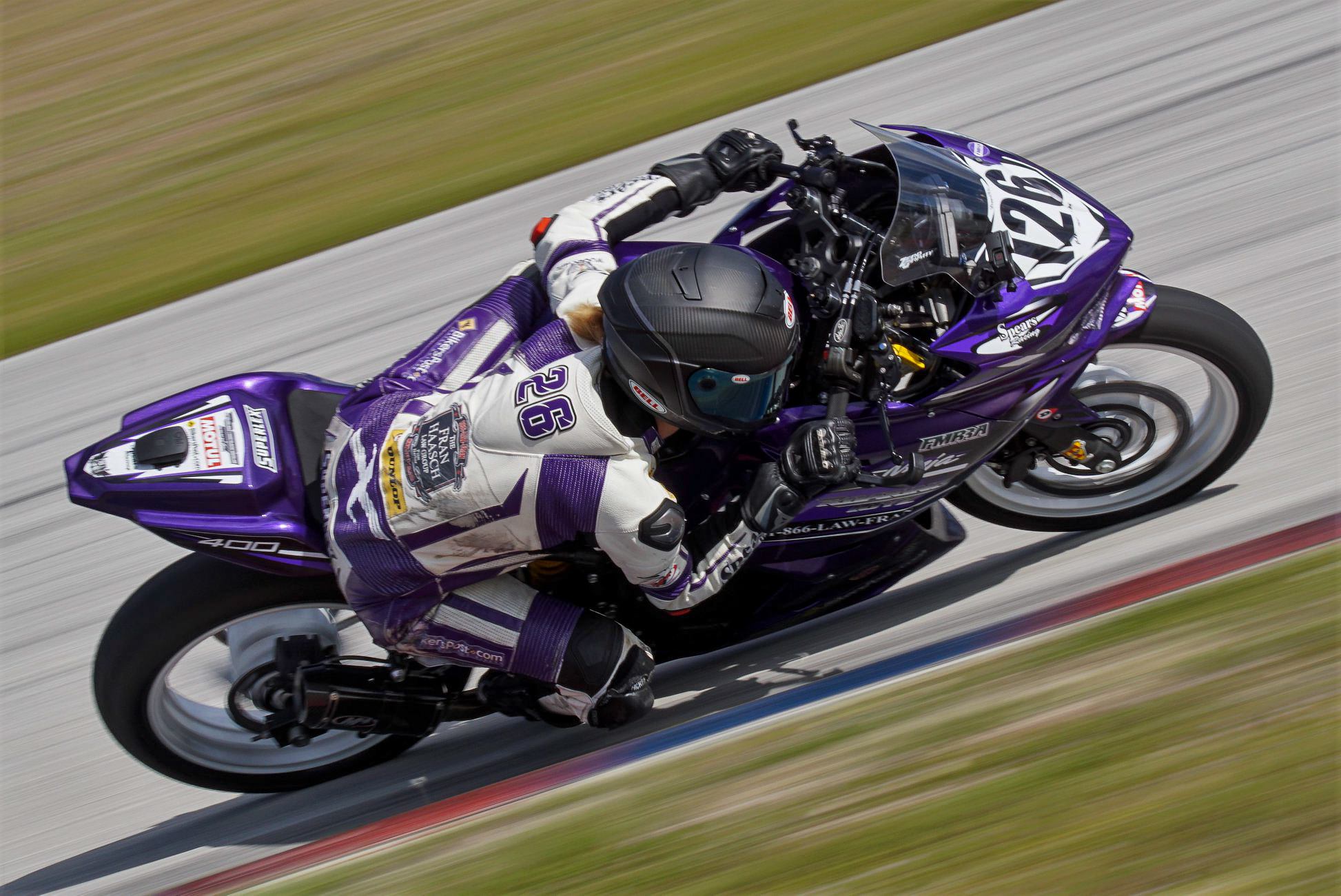 Fifteen-year-old Alexis Olivera, who will be joining the MotoAmerica Series for the first time where she will compete in the Liqui Moly Junior Cup class, has already developed quite a reputation as an up-and-coming road racer. Known as "Superlex," Olivera is as anxious as the rest of us to get this 2020 MotoAmerica season started. So, while we're all "sheltered-in-place," we remotely reached out to Olivera and asked her "The Friday 5":
1. How did you get the nickname "Superlex"?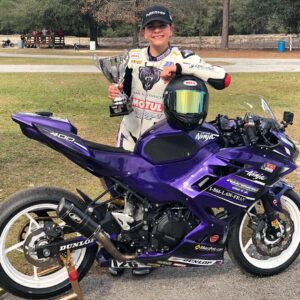 When I was about nine years old and started my Facebook page, I used my full name, which wasn't a good idea. A lot of random people were friending me, and my Dad thought that I should have an alternate name. So, he came up with the name "Superlex" and it just stuck.
2. You are one of Josh Herrin's prodigies and a visitor to the Herrin Compound. How did that relationship start?
When I first started riding, we had a lot of issues because I am the first motorcycle racer in my family. The track we were going to wasn't very safe, so, we were looking for a better track where I could learn safely. Elena Myers was holding a track day at the Herrin Compound, so my Dad called Josh and asked him if we could come and watch. Josh told my Dad to bring me and my bike to the Compound and ride, don't just watch. So, that's what we did, and I got to ride with Elena and Josh and a bunch of other people. After that, I just kept going there.
3. You're only 15, but how old were you when you rode a motorcycle for the first very time?
I was nine, and it was a little pocketbike that I rode around in front of my house.
4. Everybody seems to talk about how important it is to get your elbow down. Is getting your elbow down overrated or does it provide an advantage?
I feel like it's overrated. I used to think it was so cool, but I'm not sure it is always helpful. Body position on the bike is important, but you always have to have your elbow where knee is. Dragging your knee is really important for gauging your lean angle, but dragging your elbow, to me, it's more for show than go, at least in my opinion.
5. Do you get tired of people making a big deal out of the fact that you're a road racer who is female?
I just got an offer for "badass motorcycle girls," so it happens a lot. It can get quite annoying at times, especially at the track, because some people make a big deal out of it and it can be awkward. I understand how it can have advantages with interviews and stuff, but I really don't like to be singled out because I am a girl. I'm a racer just like the rest of them on track.
Bonus Question: When you're home and someone in your house says your name, does "Alexa" always try to answer questions intended for you?
(laughs) Oh yes, that happens to me all the time! My Mom is always screaming my name, and the thing tries to answer for me. And, in school, even though my name is "Alexis," some of the kids will joke with me and ask, "What's the weather, Alexa?" It's pretty funny, I guess.
To purchase tickets for all MotoAmerica events, click HERE
For information on how to watch the MotoAmerica Series, click HERE
For the full 2020 MotoAmerica Series schedule, click HERE